LESS FLIX MORE KICKS
Give your kids more options from movies, video games and texting friends. Provide a healthy option to improve their martial arts practice at home individually or as a family activity.
GIVE THEM A ROUTINE
Setting goals and measuring them is the foundation of routines. Give them targets for reaction time, power, stamina, timing and provide them the routine they need while at home.
POSITIVE SOCIAL INTERACTION
Share your progress and connect with other like minded people who are motivated and striving towards the same goals you are. Be part of a large online community.
HERE IS WHAT YOU CAN DO
We created a video library for you to follow at home. You can train with the 2020 Armor vests on a bag, wear it, or put a pillow in between the vests and hold it.
---
---
"My kids said the magic words every coach and parent wants to hear when they are training: "Can we do it again? May I try again? May I do another?"
- Mr. Helgi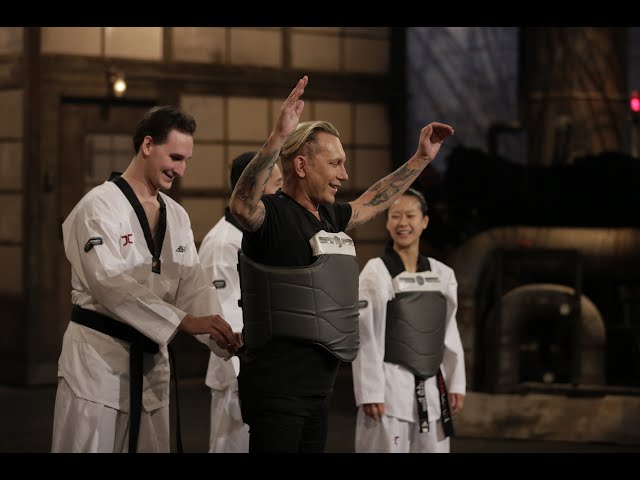 LIKE WHAT YOU SEE?
Ready to join thousands of other martial artists who already purchased 2020 Armor? You can buy confidently online right here
We have a payment plan option as well. 2 simple payments, receive your product after final payment is made.
---
Check Out
---
Check Out with Payment Plan
2020 Armor and BOB Combo
---
---
Check Out
---
Check Out with Payment Plan
2020 Armor and Bobby Bully Combo
---
GET REMOTE COACHING FROM WORLD RANKED #1
Want to be 25% faster?
Let our certified coach, and world ranked #1 Yvette Yong show you how, and prove you did it.
Every coach promises that they'll make you a better athlete - with 2020 Armor they can prove it. Our 2020 Armor Certified Coaching program will allow you access to World Ranked #1 Yvette Yong. She will hold you accountable with weekly data check- ins and hour-long monthly assessments to push you to be better than you've ever been.
You'll be able to track your progress in granular detail that was never available in martial arts history and get advice from one of the best martial arts minds in the world.
Don't miss this once in a lifetime opportunity to fully realize your potential and become the martial artist you've always wanted to be.
---
Learn More
---
DO YOU HAVE QUESTIONS?
Talk with Master Scott Granger, a fellow club owner and 2020 Armor expert through chat, email or phone